Grief to Grace Oregon, Inc. is a 501(c)(3) non-profit sponsor of a professionally facilitated, spiritual retreat grounded in the Paschal Mystery of Jesus Christ.  The "Grief to Grace Retreat" developed by Theresa and Kevin Burke brings healing and reclaims the human dignity of survivors of childhood, adolescent or adult traumatic sexual, physical, domestic or ritual abuse.
Although we are independently organized and managed, our retreat program is based on the wonderful work of Grief to Grace Ministries.  We owe a debt of gratitude to Theresa and Kevin Burke, the founders of Grief to Grace Ministries and the inspiration for our own organization.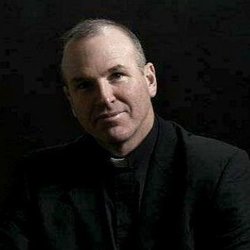 Father Peter grew up in Cheyenne, Wyoming and attended St. Mary Catholic School from grades 1 through 12.  He participated in high school sports including basketball, football and track.  While working as an electric lineman, he discovered his calling to the priesthood which led him to Mt. Angel, Oregon and his subsequent incardination to the Archdiocese of Portland.  As an undergraduate at Mt. Angel, he achieved a BA in Philosophy and English, and was honored with the St. Anselm Award. Father Peter continued his studies at Mt. Angel for theological studies to complete a Master's degree of Divinity and received the St. Benedict Award for exemplifying the highest formational ideals of the seminary.  He was ordained to the priesthood on June 11, 2005.  Since then he has served at St. Cecilia in Beaverton, St. Anne in Grants Pass, St. Monica in Coos Bay and is currently serving St. Edward in Lebanon, St. Bernard in Scio and St. Thomas in Jefferson.  In addition to the Grief to Grace ministry, Father Peter has enjoyed being involved in various other ministries in the Church which include serving as a chaplain for Teams of Our Lady (TOOLS), participating on the Rachel's Vineyard retreat teams, retreat master at Our Lady of Peace Retreat, serving as Spiritual Director on pilgrimage to Medjugorje and serving on the Board of Continuing Education for the Clergy.  Father Peter enjoys golf, fishing and woodworking.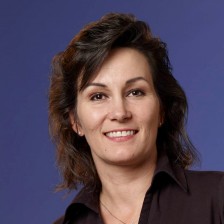 Jamie grew up in Oregon and has spent over 20 years working in management, finance and human resources.
Jamie holds a Bachelor of Arts in Economics and a Master of Arts in East Asian Studies from Stanford University, with a focus on China.
In addition to serving as Secretary for Grief to Grace Oregon, Jamie is also a Board Member for St. Francis Shelter in Salem, Oregon and a Board Member and team member for Come, Follow Me Women's Retreats.
She is a member of St. Bernard Parish in Scio, Oregon and enjoys spending time with her husband, children and grandchildren.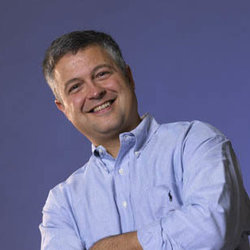 Now 'semi' retired, Ed was a founder and coCEO of Concept Systems Inc, a Control Systems Integration firm based in Albany, OR.  He is also a founder of Motorized Precision, a cinema robotics company.
Ed is past Chairman of the Control System Integrators Association (CSIA, 2008 – 2011). He is a member of the St. Bernard Parish in Scio, Oregon.  Ed also serves on the Board of Directors for Santiam Memorial Hospital, Come, Follow Me Retreats, and is a member of the St. Anthony Council Knights of Columbus.
Ed holds Bachelor of Science and Master of Science Degrees in Mechanical Engineering from Stanford University, with a focus on control systems and smart product design.
Ed was born and raised in Plains, Montana.  He is an instrument-rated private pilot and flies every chance he gets.  In addition to flying, Ed enjoys spending time with his wife of 30 years, Jamie, and their two children's growing families.